12th Grade Planning
REDONDO UNION HIGH SCHOOL
WEEKLY NEST UPDATES FOR THE CLASS OF 2020
May 22, 2020
We R Redondo!
We miss your smiles, our lunch talks, and the constant energy you all bring to the Nest! We are all in this together, and we are so proud of you all.
Sending AP Exam Scores
Once you have submitted your commitment deposit, your school may be asking you to submit your AP Exam scores. Be sure to check your student portal frequently and your "To-Do" list for specific deadlines. You will send your AP Scores directly from the CollegeBoard.
Click HERE for information on how to send your scores!
Final Transcript Requests
All students MUST complete the:
If you have already submitted the form, but your plans have changed, please edit your form, and update your information. The Nest will use this information to send your final transcript to the school listed on your survey response.
============================================================================================
REDONDO UNION HIGH SCHOOL
WEEKLY NEST UPDATES FOR THE CLASS OF 2020
May 5, 2020
Fill out the Senior Survey!
Please complete this form before June 5th!
All seniors MUST complete this survey. If you submitted your Senior Survey and will be attending a different university that you originally indicated, please edit and resubmit your survey with the most up to date information.
WAITLIST?
If you were originally waitlisted for a school and received an acceptance, and have decided to attend, please
update
your senior survey.
El Camino College Registration!
Seniors! Check your MyECC El Camino account for your
Summer and/or Fall Registration
date and time. Go to
MyEcc.elcamino.edu
, select "Registration" then select "Registration Appointment". Your assigned registration date and time will be the earliest when you can begin to register for classes.
Registration for Summer will begin on May 12th and registration for Fall will begin on May 26th.

Be on the lookout for more information regarding registration!
The Nest Team
============================================================
REDONDO UNION HIGH SCHOOL
WEEKLY NEST UPDATES FOR THE CLASS OF 2020
April 28, 2020
This is an URGENT message for our amazing Class of 2020 members and their parents/guardians:
SENIORS: It's time to report your plans for fall, even as uncertain as things still seem to be! As our team is determined to meet all college FINAL TRANSCRIPT deadlines,

every member

of the graduating class MUST complete the brief survey and final transcript request form. It's quick and easy but extremely important! The Google form link is provided here:
Using the Google Form provided above, submit the survey/final transcript request form between May 1st and June 5th. After June 5th, all transcript requests must be directed to Mrs. Marian Clausen at mclausen@rbusd.org. Please feel free to contact Ms. R, Ms. Martucci or Mrs. Clausen with any questions. You have our full support!
=========================================================================================
REDONDO UNION HIGH SCHOOL
WEEKLY NEST UPDATES FOR THE CLASS OF 2020
April 21, 2020
Seniors! Not a day goes by that we don't think about you! Keep up the good work, we are in the HOME STRETCH!
FINAL TRANSCRIPT REQUESTS FOR COLLEGES AND NCAA!
The Nest will be sending your final transcript once the semester is complete and grades are finalized.
A final transcript Google Form will be sent to you after May 1st.
.
o CHECK YOUR STUDENT PORTALS
You may have items on your to-do list that you must complete. Check your financial aid tab on your portals for financial aid award. If you are unsure, reach out to Ms. R or Ms. Martucci. They will help you navigate your portal and make sure you are not missing any important updates or information.
o COMMITMENT DEADLINES
Some schools have changed their SIR (Statement of Intent to Register) or commitment deadlines. Be sure to check
NACAC College Admission Status Update
page to see if your school's deadline has changed.
o CHECK YOUR EMAILS
Other than your student portals, schools may send you an email with additional information, virtual open houses, and virtual information sessions. Check your email frequently.
EL CAMINO COUNSELING APPOINTMENTS
For those of you who scheduled an appointment with our El Camino Outreach Counselor, Ms. Jacobo or Ms. Martucci have reached out to you via email or Remind Text. If you did not schedule an appointment, or would like to at this time, you are welcome to contact Ms. Jacobo directly. She can be reached by email at
ejacobo@elcamino.edu.
In your email, please make sure to include your El Camino Student ID number.
EL CAMINO REGISTRATION
Registration appointment dates for Summer and Fall 2020 will be posted on your
MyECC portal
on or after May 4th. S
ummer registration opens on May 12th. Fall registration appointments will be available on or after May 18th.
EL CAMINO HONORS TRANSFER PROGRAM (HTP)
The
PRIORITY
application for the HTP program is due
THIS THURSDAY, APRIL 23rd!
Click
HERE
to find the application. Students must have a minimum 3.1 GPA by the end of the school year to be eligible for the program.
You will need a copy of your
transcript
to complete the application. Please reach out to Ms. Clausen, Ms. R, or Ms. Martucci if you need an updated copy of your transcript.
You will also need to submit a minimum 600-word essay. You can choose one of the following prompts:
o
Essay Option 1:
What is your intended major? Discuss your interest in the subject and any experience you have had in the field (such as volunteer work, internships and employment, participation in student organizations and activities) and what you have gained from your involvement. Furthermore, explain a personal quality, accomplishment, life experience, or contribution that relates to your intended major.

OR
o
Essay Option 2:
If you have not chosen a specific major, describe how you will search for and select a major while here at ECC. Discuss how you will pursue experiences that will help you determine your potential interest and success in that field. Discuss a personal quality, accomplishment, or life experience that will contribute to your success in the Honors Transfer Program and in whatever major you eventually choose.
Please let us know if you need any assistance. Once you begin the application, you cannot go back and save your work.
Be sure to have ALL items prepared prior to beginning the application.
Students who completed a scholarship portfolio and have received a scholarship will be notified in June. Our scholarship partners are still in the process of selecting candidates for their respective scholarships.
If you need anything or have any questions, reach out to any one of us via Remind Text or email. We are REDONDO! We miss you all!
======================================================================================
REDONDO UNION HIGH SCHOOL
WEEKLY NEST UPDATES FOR THE CLASS OF 2020
April 14, 2020
CLASS OF 2020: WE'RE IN THAT LAST PHASE…COUNTDOWN!
CHECK YOUR STUDENT PORTAL!
Nearly every college (4 year and/or 2 year) has assigned its prospective students access to information through a private student portal.
Check all of your student portals every week! There you will find new information on your "TO DO LIST" with unforgiving deadlines.
PAY ATTENTION!
Much of the information will be found under "Student Services." If you can't find your student portal, contact either Ms. R or Miss Martucci for help. It is
your
responsibility to meet assigned deadlines in order to complete your matriculation into the fall college term.
FINANCIAL AID:
We've been getting a lot of questions about financial aid. The most frequently asked questions have been:
Question
:
How do I know if I got all of my financial aid? I can't understand my financial aid report. What do I do?
Answer: You can either contact that institution's financial aid directly or you can ask for help from either Ms. R or Miss Martucci. Sometimes the student aid reports can be somewhat cryptic. Usually, we can help! Send one of us an email!
Question
:
What if I didn't get the financial aid that I expected based on my Expected Family Contribution (EFC) number? Is it possible to negotiate more financial aid with the college?
Answer: Sometimes! Colleges may be willing to provide more aid if you are able to submit proof of new circumstances that were not reflected in either your FAFSA for the CSS Profile. And, private colleges might entertain additional aid if you can convince them that additional aid would enable you to make that commitment to enroll immediately! Either way, you will have to contact the financial aid office to begin the process.
Question:
Since the outbreak of COVID-19, my family's financial circumstances have changed dramatically. Am I able to communicate the change in our financial status in order to possibly receive more assistance?
Answer: Yes! Many colleges are preparing for that very thing! Get on the phone as soon as possible with a financial aid representative to discuss the process for explaining your new circumstances. Don't wait!
CAN'T MAKE A DECISION?
Since you are not able to physically visit the campuses, many four-year colleges/universities are extending their "statement of intent to register" or "commitment to enroll" deadline to June 1, which would give you extra time to spend on the different colleges' websites to learn more about the academic and extracurricular programs.
Check NACAC's College Admissions Status Update page to find changes in everything from commitment date deadlines to financial aid contact information. This page is very helpful and updated regularly! Just click here: NACAC COLLEGE ADMISSIONS STATUS UPDATE
WAITLIST RULES: If you indicated continued interest in a college by joining the waitlist, you should…
Complete the enrollment process for the college to which you have been accepted (and would be happy to attend in the fall) by the stated enrollment deadline (May 1/June 1).
If you are admitted from the college waitlist and decide to accept the invitation, you must notify the "losing" college that you will be attending another college in the fall (which usually means that you will also "lose" the enrollment and housing deposits).
Follow all enrollment directions provided by the college that you will now be attending!
WE'RE HERE TO HELP!
Contact any one of us through the Remind text or by email if you have any questions. We miss you!
Mrs. Clausen: mclausen@rbusd.org
Miss Martucci: rmartucci@rbusd.org
Ms. R: srodriguez@rbusd.org
============================================================================
REDONDO UNION HIGH SCHOOL
WEEKLY NEST UPDATES FOR THE CLASS OF 2020
March 31, 2020
Hi Seniors! First and foremost, we miss you!! We have been enjoying celebrating your acceptances and your kind messages each week! Keep them coming!
Here is the link to our Distance Celebration! We enjoy hearing about your successes!
https://forms.gle/RpzCDf3MFjqtvEZUA
SENIOR COLLEGE CELEBRATION SLIDE SHOW
As we are moving along with our new virtual "normal," we wanted to remind you of a few things:
*Remember to check your college/university portal every single day! Schools are updating your To-Do lists daily and posting new information for you to review. Often these messages include missing documents and deadlines. SUPER IMPORTANT!

Financial Aid: If you have not received your financial aid package or notification, you will receive it within the month of April. If you have any questions regarding the amount or the award in general, you need to contact the financial aid office for that specific college or university. They are eager and ready to answer all questions. And they are the experts for their school's aid reports.

Cal Grant! The Cal Grant will be posted on your Student Aid Report for each school. Be aware, it might be bundled with your university grant. If you're unsure of how to interpret your Student Aid Report, contact Ms. Martucci or Ms. R first. If you still need, help, you'll need to call to the financial aid office for clarification. https://www.csac.ca.gov/webgrants-4-students

Scholarships! For schools you have been admitted to, take a look at their specific scholarship websites under "Freshman Scholarships." You can also take a look at https://www.fastweb.com/college-scholarships for scholarships funded by corporations and other benefactors.

Transcripts! As you are working on scholarships, you may need a copy of your transcript. Please reach out to Ms. R, Ms. Martucci, or Ms. Clausen to request a copy.

AP Exams: A Message from the College Board
"Traditional face-to-face exam administrations will not take place. Students will take a 45-minute online free-response exam at home. Some students may want to take the exam sooner rather than later, while the content is still fresh. Other students may want more time to practice. For each AP subject, there will be 2 different testing dates. The full exam schedule, specific free-response question types that will be on each AP Exam, and additional testing details will be available by April 3. We'll also unlock any relevant free-response questions in AP Classroom for digital use so students can access all practice questions of the type that will appear on the exam."

PLEASE COMMUNICATE WITH YOUR AP TEACHER FOR FURTHER INSTRUCTIONS.

Transcript Requests: If you are still applying to schools or in need of a transcript, and have made a request on Naviance, please email us directly with any questions.

Do you still want to apply to some colleges? A variety of schools are still accepting applications: Boise State, DePaul, Indiana University, Northern Arizona, Sacred Heart, Seaton Hall, Texas Christian University, of Utah, Washington State Univ, University of Oregon, and University of New Mexico just to name a few! You can find a list of colleges that are still accepting applications in the File Cabinet.

If you have any questions, would like to speak to one of us, or just want to say hello, we are available during the school week for you! Keep your heads up! We ARE strong, we ARE resilient, we ARE Sea Hawks.
=====================================================================
REDONDO UNION HIGH SCHOOL
WEEKLY NEST UPDATES FOR THE CLASS OF 2020
March 24, 2020
We think that it's safe to say there is a lot of anxiety out there when it comes to completing the college application process. Ms. Martucci, Mrs. Clausen and I are getting lots of questions. We will post our own FAQ update each week. Right now, the most frequently asked questions are as follows:
What if I can't visit the campus? How will I know if I really would like it there?
Colleges are encouraging students to take virtual college campus tours so that you can at least see what the college looks like. College staff have even set up online groups where students can meet with other students virtually! It's not going to replace the benefits of a physical visit, but it's the best way to connect with the campus culture under the current circumstances. YouTube is a great resource as well! You can look up videos about "game day" rallies, and even the cafeteria!
What if I can't take the AP exam(s) that I included on my application?
Remember that most colleges do not require AP scores, at all! So, if you should choose to skip the AP exam this spring, it shouldn't impact your application except that you could be missing out on college credit that may save your family money in the long run. The College Board has announced that a team is currently working on creating 45-minute exams that will be taken at home to replace the traditional exam setting. There will most likely be two different dates, but exact dates and times have not been officially announced yet. We'll let you know on our weekly Nest site updates!
How will this extended absence from school affect my final transcript?
Simply put, it won't! No worries! The Dean of Admissions at the University of Chicago put it best when he said, "Academic progress as usual is currently being disrupted for students across the globe. We encourage students to continue to engage with whatever method of learning your school is able to offer, and to do the best of your ability. If your school moves to an alternative grading system or method of credit notation (pass/fail, credit/no credit, etc.), we will fully understand why the change has been made and it will not, in any way, be an issue for an admissions office." Friends, these are extraordinary times which require flexibility and forgiveness in ordinary practices and requirements. Your RUHS family will take care of the details and be ready to send final transcripts when the time is right!
Will I still have access to financial aid?
Usually the financial aid report, also known as the Student Aid Report (SAR), is not available until early April anyway. You will most likely be able to access this information on your college admission portals. Paper reports are rarely mailed to students anymore. So, check your student portal on a regular basis. On many portals, you'll need to find the "Student Services" link in order to find your Financial Aid link. It's a treasure hunt! But, remember that not all aid has been posted yet and there may be a delay (we don't know how long yet) in posting your entire financial aid package. Be patient and keep checking!
HELPFUL TOOL! Many colleges are extending the commitment deadline from May 1st to a later date to give you more time to take the virtual tours, communicate with college representatives and to review your financial aid package. The National Association for College Admission Counseling has provided a link that represents colleges and universities across the country in communicating new campus policies. Take a look! You'll find that everyone is trying to make the accommodations necessary to help you transition to the campus of your choice this fall. Here's the link:
https://www.nacacnet.org/news--publications/newsroom/college-admission-status-coronavirus/

EL CAMINO COLLEGE MATRICULATION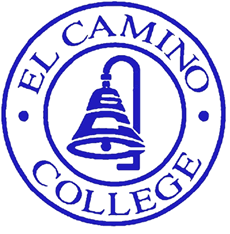 Our amazing El Camino Outreach Counselor, Ms. Elcira Jacobo, is working remotely to ensure that our students are able to complete the priority registration process. We are starting with the students who had already made an appointment to meet with her before we were dismissed from campus. On a weekly basis, students with prior scheduled appointments will receive a Remind text with Ms. Jacobo's contact information and instructions. Easy!
If you had not already made an appointment to apply for El Camino, you can reach out to either Ms. Martucci at rmartucci@rbusd.org or to Ms. R at srodriguez@rbusd.org to get information as to how to begin the process. It's definitely not too late!
LET'S CELEBRATE YOUR HARD WORK TOGETHER!!
Instead of the bell, we're imagining fireworks! PLEASE share your college acceptances with our school community. We are so happy for you and want to congratulate all of you on your hard work and success. You can use the Google form listed below. Then Mrs. Clausen will create or update your slide for RUHS family, friends and family to enjoy!
================================================================================
REDONDO UNION HIGH SCHOOL
A Message from the Nest to the Class of 2020
Seniors! We will miss you very much but we want you to know that we are always thinking of you. Please feel free to send us a Remind text or email with ANY question(s) that you may have about college stuff.
Ms. Rodriguez and Ms. Martucci are available for remote appointments. Please send an e-mail to: SRodriguez@rbusd.org or RMartucci@rbusd.org.
Right now most institutions are closed but we can still send transcripts if needed. We know that this is also scholarship season, so we are ready to help remotely.
We will be sending additional texts over the next few weeks with updated information.
In the meanwhile, we want to celebrate your college acceptances so please share them using the Google form below. We'll ring the bell for you!
https://forms.gle/RpzCDf3MFjqtvEZUA
_____________________________________________________________________________________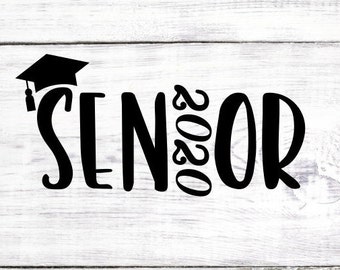 Sign up for the Nest Remind Text service to get updates regarding college visits, testing information,
and other Nest activities. You may unsubscribe at any time.
Class of 2020: text @2020nest to 81010
Trouble using 81010? Try texting
to (754) 333-6659 instead.
Upcoming College Visit List: Click Here
__________________________________________
____________________________________________________________________________________________________________
THE SENIOR YEAR
Thinking about taking a light course load? Colleges expect students to maintain the rigor and academic success they have previously achieved throughout high school. And, why not? Students should begin college well prepared to do college-level work.
"The habits you form now - your academic strength conditioning - will either help or hurt you in your transition from high school to college. Keep in shape for the rest of the year!"
Stanley E. Henderson, Senior Academic Administrator
RU COLLEGE READY?
Class of 2020,
We will be meeting in the Nest within the first few weeks of school and you should have the following prepared for the visit:
Finding the Right Fit College Application Worksheet (Remember to use Naviance to determine your chances of admission.)
Resume (Use Naviance - About Me - to complete the resume you started in spring 2018.)

SAT or ACT:

Last year, you should have already taken the SAT and/or ACT at least once. But, if you haven't, you still have another chance this fall.
LETTER OF RECOMMENDATION
Most private schools will require the applicant to submit two letters of recommendation in addition to the school counselor's evaluation that completes the Secondary School Report (Common Application). Also, if you are planning to complete a Sea Hawk Scholarship Portfolio (February), you will need one letter of recommendation from a teacher. At RUHS, we have a new process that will allow your teachers to write a more influential letter on your behalf. In person, ask your teacher to write a letter for you and present the following two documents:
Sea Hawk Resume

Letter of Recommendation Profile
THE COMMON APPLICATION AND NAVIANCE
This year will begin the third year of the new Common Application. It's actually an easy application to complete if you remember two things:
1). First, you have to establish a Common Application account at www.commonapp.org. Using that username and password, you will...
2). "MATCH" your Naviance account to your Common Application account. This is very easy and is done on your Naviance account under the "COLLEGE" tab.
In order for your teachers to send a letter of recommendation to colleges, you must "sign" the FERPA. This is done through your Common Application account after you have completed the Education section of the application.
See Ms. Rodriguez or Ms. Wammack in the Nest with any questions.
TRANSCRIPT REVIEW
It's your responsibility to review your transcript carefully to make sure that you are "ready" for ALL after-high school educational opportunities. It would be smart to print out a copy of the updated RU COLLEGE READY? handout of all approved college ready coursework.
SEPTEMBER 2019
Most seniors apply to 5 - 10 colleges/universities. If you are applying to more than ten colleges, be aware of the application fees. Generally, these range between $50 - $100 per application.
Maintain a master list/calendar that includes upcoming test dates, application due dates, financial aid application forms and deadlines and other materials that you may need.

See Ms. Rodriguez or Ms. Wammack in the Nest if you need assistance with fee waivers.

If you must take the SAT or ACT one more time, September or October would be the last recommended test date. Sign up early!
Log in to Naviance to complete "Colleges I'm Applying To." This section must be completed so that RUHS staff can submit various documents, including transcripts, electronically. This can be updated throughout the application season.
If you are applying to at least one Common Application college, give your school counselor the Common Application Student Report to School Counselor Form immediately after you have submitted those specific applications. Your school counselor will send the "Secondary School Report" which includes an evaluation/recommendation and your official transcript.
If your are applying to Common Application colleges, you will also need two letters of recommendation. Hopefully, you have already asked your teacher(s) to write you a letter of recommendation. Immediately after you submit your Common Application, please notify your teachers by giving them the

Common Application Student Report to Teacher

(Letter of Recommendation) form. They will upload your letter of recommendation through Naviance.
You may begin completing and submitting the Common Application this month.
You may begin completing the UC application this month. However, you cannot submit the UC application until November 1st. Start early to avoid costly mistakes!

Many out-of-state colleges (i.e. University of Oregon, University of Arizona, Oregon State, etc.) are ready for you to submit their applications.
OCTOBER 2019
Finalize your college choices!

Prepare Early Decision or Early Action applications as soon as possible.

By now, you should have already received your letters of recommendation from two teachers.

Complete your application essays based on each university's requirements.

If you have not had your test scores sent to the college(s) to which you are applying, be sure to contact the College Board or the ACT to have them sent. If you have been granted a SAT or ACT fee waiver, you may be eligible for an additional four score reports sent at no charge. See Ms. Rodriguez or Ms. Wammack for more details.

You may begin applying to the Cal State universities at www.csumentor.edu
SUBMIT YOUR FAFSA AS SOON AS YOU CAN!
(Class of 2020: You and your parents may file your FAFSA beginning October 1st using 2018 tax information.)
NOVEMBER 2019
November 1 - 15: For Early Decision admission, colleges may require test scores and applications between these dates.

Complete your application essays; proofread them carefully for mistakes.

You may now submit your UC applications, beginning November 1st.
UC/CSU Application Deadline = November 30
JANUARY 2020
You may be getting admissions decisions from out-of-state public schools at this time.
FEBRUARY 2020
The Common Application colleges and many out-of-state schools will require that you send a

"mid-year" report

that includes your first semester grades. Fill out and return a mid-year report/transcript request in the Nest.
Optional: Complete a Sea Hawk Senior Scholarship Portfolio
Stay focused - NO SENIORITIS!
MARCH 2019
File income taxes early

, if possible. Some colleges will want copies of your family's tax returns (or other tax documents) before finalizing financial aid offers.
APRIL 2020
Here it is - the moment you've been waiting for! By mid-April, you should be receiving

acceptance letters

and

financial aid offers

.
If you make an immediate decision, let your school counselor, Ms. Rodriguez and Ms. Wammack know so that we can celebrate with you by announcing your decision. Congratulations!

If you have questions about housing opportunities, call the college right away. You'll probably be required to make a deposit.
Is El Camino College the right fit for you? It's time to apply now if you are interested in the El Camino College Honors Transfer Program.
Students are accepted at the discretion of the HTP directors. All students who apply by the deadline, and are accepted, will receive priority registration for the fall semester.
MAY 2020
MAY 1st:

Colleges cannot require a deposit or commitment to attend before May 1st, but you may commit before May 1st if you've made a decision.
By May 1st (postmarked), you must inform every college of your acceptance or rejection of the offer of admission and/or financial aid. Every college provides specific instructions.

Send your deposit to ONE COLLEGE only

.

Wait-listed by a college? If you will enroll if accepted, contact the admissions counselor/director with your intent and inquire about strengthening your application.

Contact the college's financial aid office if you need to resolve any financial aid problems.

JUNE 2020
Can you believe it's over? Congratulations, Class of 2020!
You still have one more important assignment -
A final transcript must be sent to your college upon high school graduation. Submit your request to Mrs. Scarcliff by June 1st!
Also, the

NCAA Eligibility Center

will require a final transcript to complete the eligibility process.
Sea Hawk Family Forever!
Don't wait to get involved with the RUHS Alumni family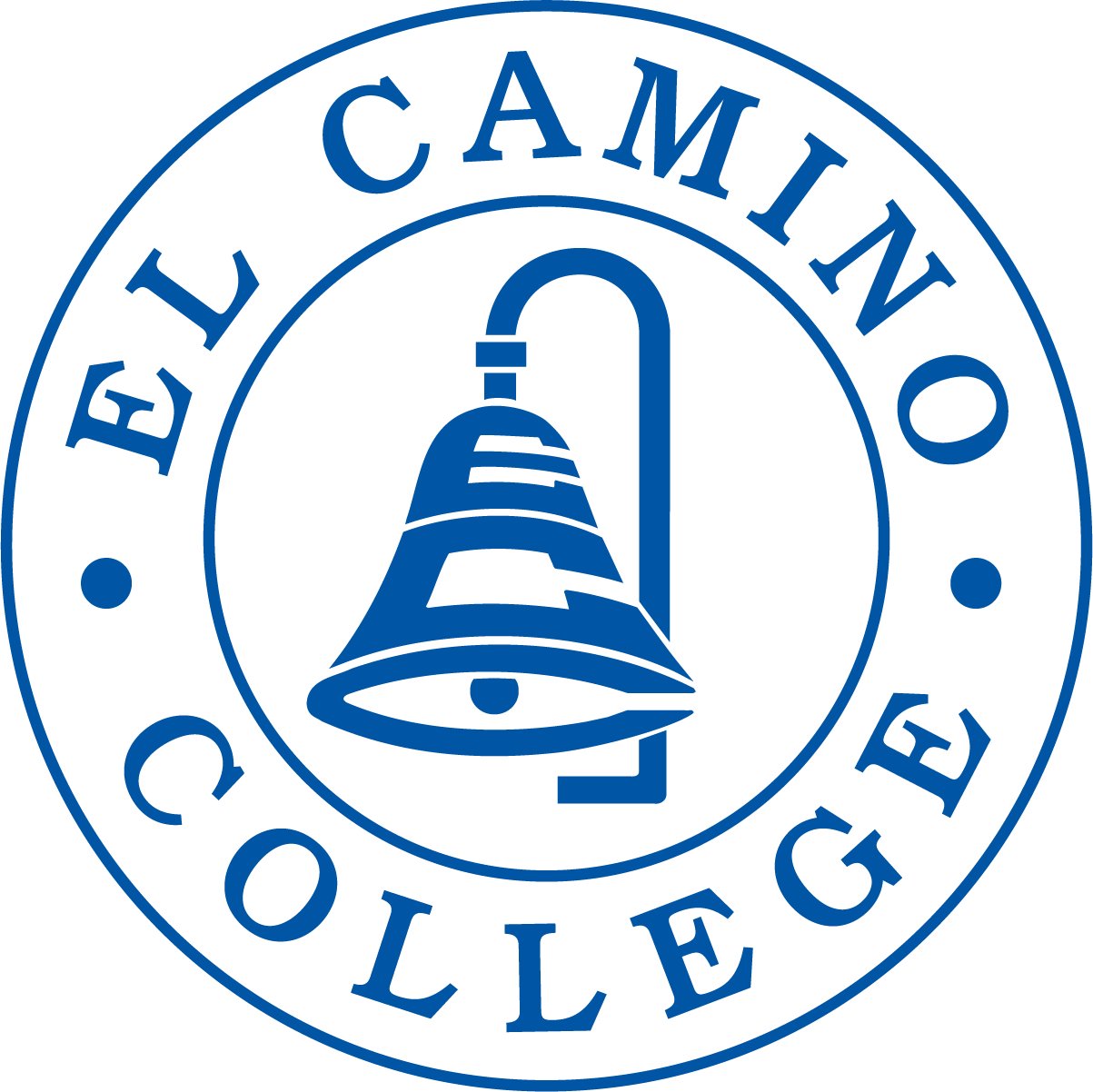 Summer & Fall 2020
Registration Information
Summer Registration dates will be visible on MYECC starting: May 4
Summer Registration will begin on: May 12-based on priority
Fall Registration dates will be visible on MYECC starting: May 18
Fall Registration will begin on:
View:
Additional Resources
College Application Resources
Sea Hawk Scholarship Portfolio Docs (PC Version)
Sea Hawk Scholarship Portfolio Docs (Mac Friendly)
COLLEGE APPLICATION WEBSITES
SuperMatch, College Search and the Resume Builder are available on Naviance
LOG IN:
https://student.naviance.com/ruhs
email: Redondo Union High School ID# (i.e. 89056)
password: six-digit birthdate (062501)