Scholarship Opportunities
Free Online Scholarship Searches
____________________________________________________________________________________________________________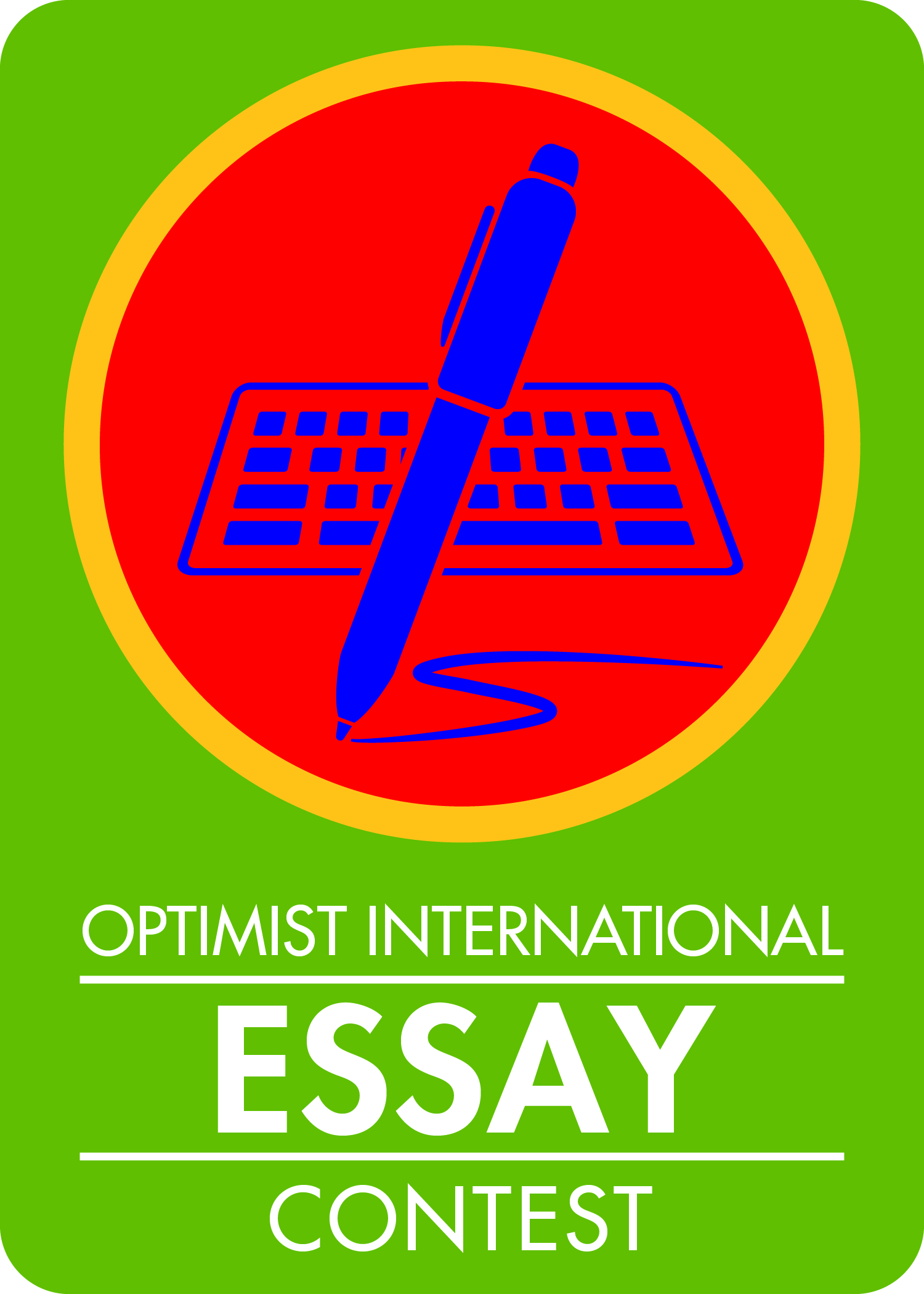 Optimist Club Essay Contest
Sponsored by: Playa Vista Optimist Club
Submission Due Date: January 30, 2019
Submit Essay & Application to: Maria Shahidi, playavistaoptimists@gmail.com
Essay Topic: When all the World's Problems are Solved, is Optimism Still Necessary?
Purpose
This contest is sponsored by Optimist International to give young people room to develop their own views around a central idea. In addition to the opportunity for written expression, participants have the chance to win a college scholarship!
Length
700-800 words (Title, footnotes and bibliography are not included in the final word count). Hyphenated words count as one (1) word. Words are to be counted manually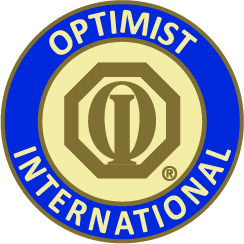 ________________________________________________________________________________________________________
Cancer Support Community Redondo Beach presents the Third Annual Teen Essay Contest
Essay submission deadline date has been extended. Please submit ASAP!
In your own words, share with us how cancer has touched your life, with your personal reflections and original insight. Your story! Your voice!
Who Can Participate
Middle or high school students, ages 13-18 (18 year olds must still be attending high school), who have a family member or friend with cancer or have lost a family member or friend to cancer.
Participants must reside in our service area. To view eligibility by zip code,
click here
.
Judging
Entries will go through two rounds of judging that includes judges who are educators, community members, cancer-care professionals, CSCRB corporate sponsors and South Bay politicians.
Winner Announcements
Judges' decisions are final and will be announced January 2019. All contestants will be notified of the contest outcome.
Questions?
For questions, please contact Jill Gray by email at
jill@cancersupportredondobeach.org
with "Teen Writing Contest" as the subject.
__________________________________________________________________________________________________________
Amazon Future Engineer Scholarship Program
Application Deadline: January 15 2019
Amazon Corporate LLC has established a scholarship program to assist high school seniors

who are taking or have completed an advanced placement computer science course

who plan to continue their education at an accredited four-year college or university

majoring in computer science, software engineering, computer engineering or other computer related field of study.
Awards
If selected as a recipient, the student will receive a $10,000 award. Up to an estimated 100 awards will be granted. Awards are renewable for up to three years or until a bachelors degree is earned, whichever occurs first. Renewal is contingent upon the applicant continuing full-time enrollment in an eligible course of study at an accredited four-year college or university, maintaining a 3.0 or better GPA and continuation of the program by Amazon Corporate LLC.
Awards are for undergraduate study only.
The 2019 program will be accepting applications from November 1, 2018 through January 15, 2019.
Contact Us:
Email:
amazonfutureengineer@scholarshipamerica.org
Phone: 1-507-931-1682 and ask for the Amazon Future Engineer Scholarship Program
__________________________________________________________________________________________________________
Comcast Leaders and Achievers
®
Scholarship Program
Deadline to apply: December 7, 2018
Comcast NBCUniversal is now accepting applications for its Leaders & Achievers Scholarship Program for the 2019-2020 academic year and will provide $2,500 to eligible high school seniors. Applications can be submitted now through Friday, December 7 at 5 p.m. EST.
The Comcast Leaders and Achievers Scholarship Program recognizes high school seniors for their community service, academic performance and leadership skills. Students may self-nominate for an opportunity to receive a $2,500 scholarship.
Eligible students must plan to enroll in full-time undergraduate study at an accredited two or four-year college or university or vocational college in the United States.
Awards
Comcast NBCUniversal anticipates awarding over 800 scholarships for the 2019 – 2020 school year. If selected as a recipient, the student will receive a $2,500 award. Furthermore, a select number of awardees will be chosen as recipients of a Founder's Award. These scholarship winners will receive awards in excess of $2,500.
Employees of Comcast NBCUniversal, its subsidiaries and affiliates, their children and other family members are ineligible to receive an award.
For the full list of eligibility requirements and to apply visit https://learnmore.scholarsapply.org/leadersandachievers.
________________________________________________________________________________________________________________
Application Deadline: December 14, 2018
The Edison Scholars Program recognizes students who want to be makers of tomorrow — the dreamers, inventors, guardians and pioneers — those who dare to be great. Each year, Edison International awards $40,000 college scholarships to 30 high school seniors to help them follow their dreams in science, technology, engineering or math (STEM) and empower them to change the world. This is a chance for students with big dreams to advance their education and take part in shaping a brighter future.
Here's the rundown of requirements:
Must be a high school senior with at least a cumulative 3.0 GPA, plan to pursue studies in the STEM fields at a four-year accredited college or university and show financial need.
Eligible STEM majors include computer and information systems, engineering, engineering technology, management information systems, mathematics, natural resources and conservation and physical sciences.
Applicants must live in Southern California Edison's service territory.
The top 50 finalists will be required to submit a short video. Don't stress, it's simple.
Dependents of Edison International and SCE employees and retirees are not eligible.
_________________________________________________________________________________________________________
AXA Achievement Scholarship
Application Deadline: December 14, 2018
The AXA Achievementsm Scholarship provides over $1.4 million in scholarships to young people throughout the nation representing all 50 states, Washington DC and Puerto Rico. Students have the opportunity to receive a $2,500, $10,000 or $25,000 scholarship. In addition, for every student who wins a scholarship, a grant in the amount of $1,000 will be made to the winner's school.
How to apply
The 2019 program year is now open until December 14, 2018 or until 10,000 applications are received.
For more information and to apply, click here.
What does it take to become an AXA Achiever?
Our scholarship winners are known as AXA Achievers. They are ethnically and economically diverse, but they share these qualities:
Ambition and drive,Determination to set and reach goals, Respect for self, family and community, Ability to succeed in college
Who is eligible?
Applicants to the AXA Achievementsm Scholarship must:
Be United States citizens or legal residents
Demonstrate ambition and self-drive as evidenced by outstanding achievement in school, community or work-related activities
________________________________________________________________________________________________________
Burger King Scholars Program
Application Deadline: December 15, 2018
Created in memory of BURGER KING® Co-founder James "Jim" W. McLamore, the BURGER KING℠ Scholars program has awarded $35 million in scholarships to more than 33,000 high school students, BK® employees and their families across the U.S., Canada and Puerto Rico since 2000. In 2018 alone, the Foundation awarded $3.7 million to more than 3,400 students in North America.
Scholarship grants range from $1,000 to $50,000 and are intended to help students offset the cost of attending college or post-secondary vocational/technical school. Recipients are selected based on their grade point average (GPA), work experience, extracurricular activities and community service.
The application period for the 2019-2020 school year begins on Oct. 15, 2018 and closes Dec. 15, 2018. Click here to view the scholarship eligibility requirements and to apply now.
_______________________________________________________________________________________________________
NROTC Scholarship Program
Deadline: 12/31/18, Midnight CST
NROTC scholarship registration is now open for current juniors/next year's seniors. This is a great opportunity for students to receive a 100% free college education.
The purpose of the Navy ROTC Program is to educate and train qualified young men and women for service as commissioned officers in the Navy's unrestricted line, the Navy Nurse Corps and the Marine Corps. As the largest single source of Navy and Marine Corps officers, the Navy ROTC Scholarship Program plays an important role in preparing mature young men and women for leadership and management positions in an increasingly technical Navy and Marine Corps.
Selected applicants for the Navy ROTC Scholarship Program are awarded scholarships through a highly competitive national selection process, and receive full tuition, books stipend, educational fees and other financial benefits at many of the country's leading colleges and universities. Upon graduation, midshipmen are commissioned as officers in the Navy or Marine Corps.
Full information concerning the Navy ROTC Scholarship Program is available from
Staff Sergeant Ryan L. Lunsford at 949-378-1294.
The application process for school year 2018-2019 begins on April 1, 2018.
Sons of Italy Western Foundation and
Order Sons & Daughters of Italy in America - Grand Lodge of California
Scholarship Opportunities
Application Deadline: March 1, 2019
The Grand Lodge of California, Order Sons & Daughters of Italy in America, announces the availability of scholarships for graduating seniors in the Class of 2019. Scholarships are available in the following categories:

- Academic Awards for high school seniors
- Italian Language Study Grants in Italy for high school seniors for the summer of 2019
- Athletic Award for high school seniors pursuing a career in sports or a sports related field

Requirements
The requirements for applying for a Scholarship or Student Grant with the Order Sons & Daughters of Italy, Grand Lodge of California is as follows:

- Applicant MUST BE wholly or partially of Italian decent
- Applicant MUST BE enrolled in an accredited Trade School, College, University or Community College for the fall of 2019.
_______________________________________________________________________________________________________